This guitar is an E-Series 1987 Japanese Fender Stratocaster Squier. I didn't know most of that until a month ago. At thirteen, I got it from a pawn shop in small Texas town. It was my first guitar. Many have come and gone over the years, but this one has been with me since. This guitar moves with me to Australia and back. It has my companion and tool in six bands that I can recall from memory right now. It was never great, but that was never the point of this one, for me.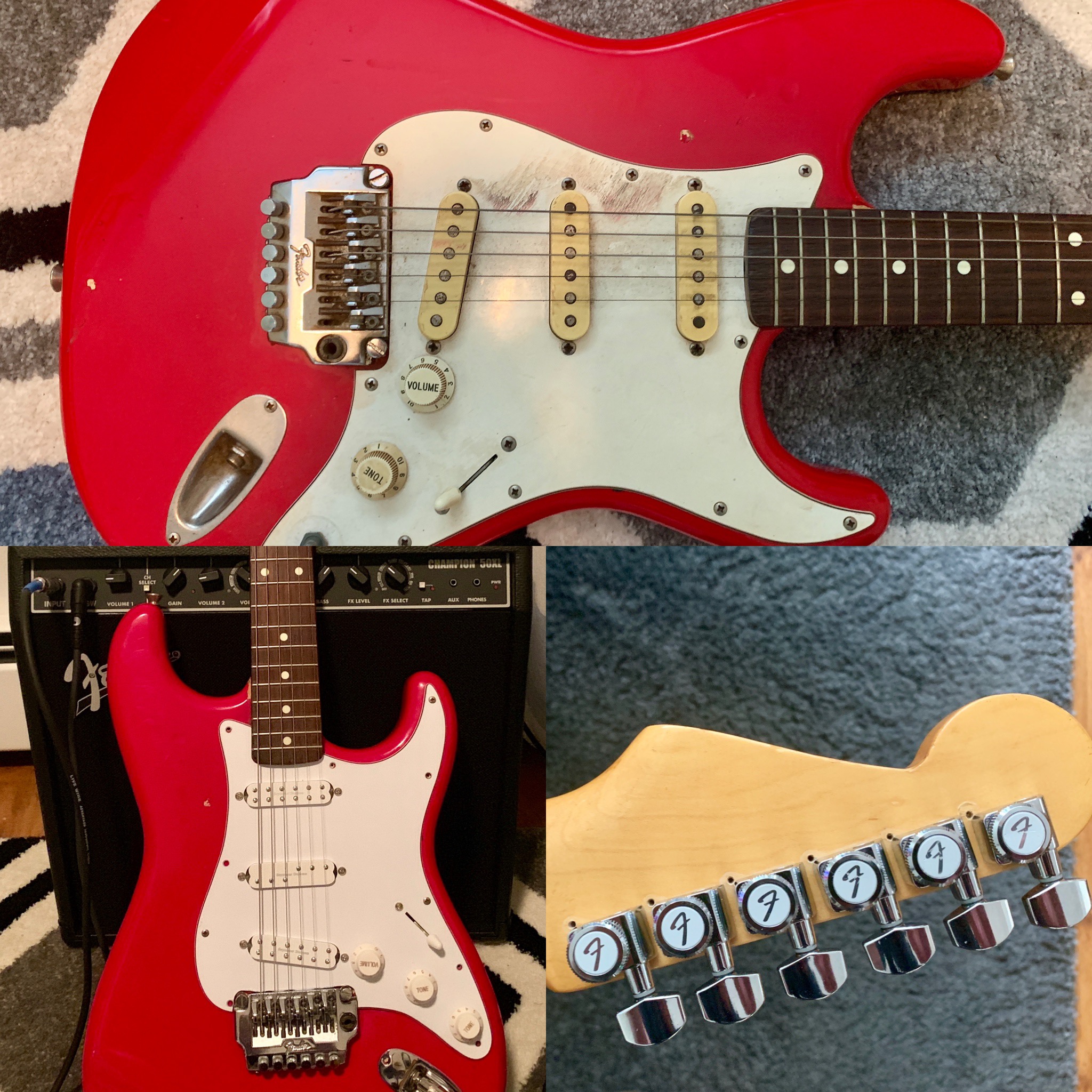 It didn't even work anymore. It was missing the high E tuning key, the electronics hardly worked, the fret board had sharp pieces. I had been considering buy a new electric guitar for about a year and had recently gotten very serious about it. However, my wife talked me into fixing the Stratocaster up, and I'm really happy with how it turned out.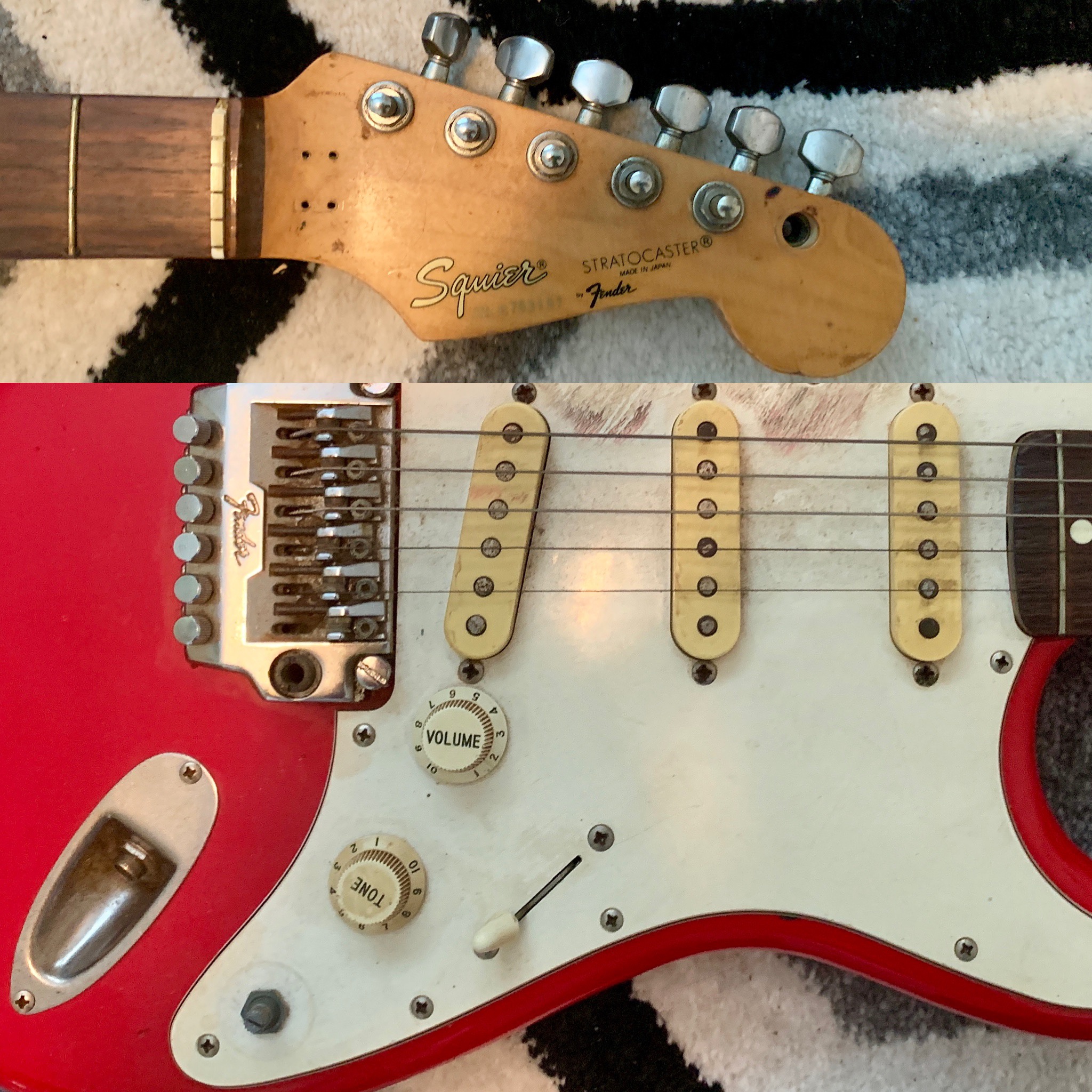 It was in a sad state. And nasty. Look at the bridge. Yikes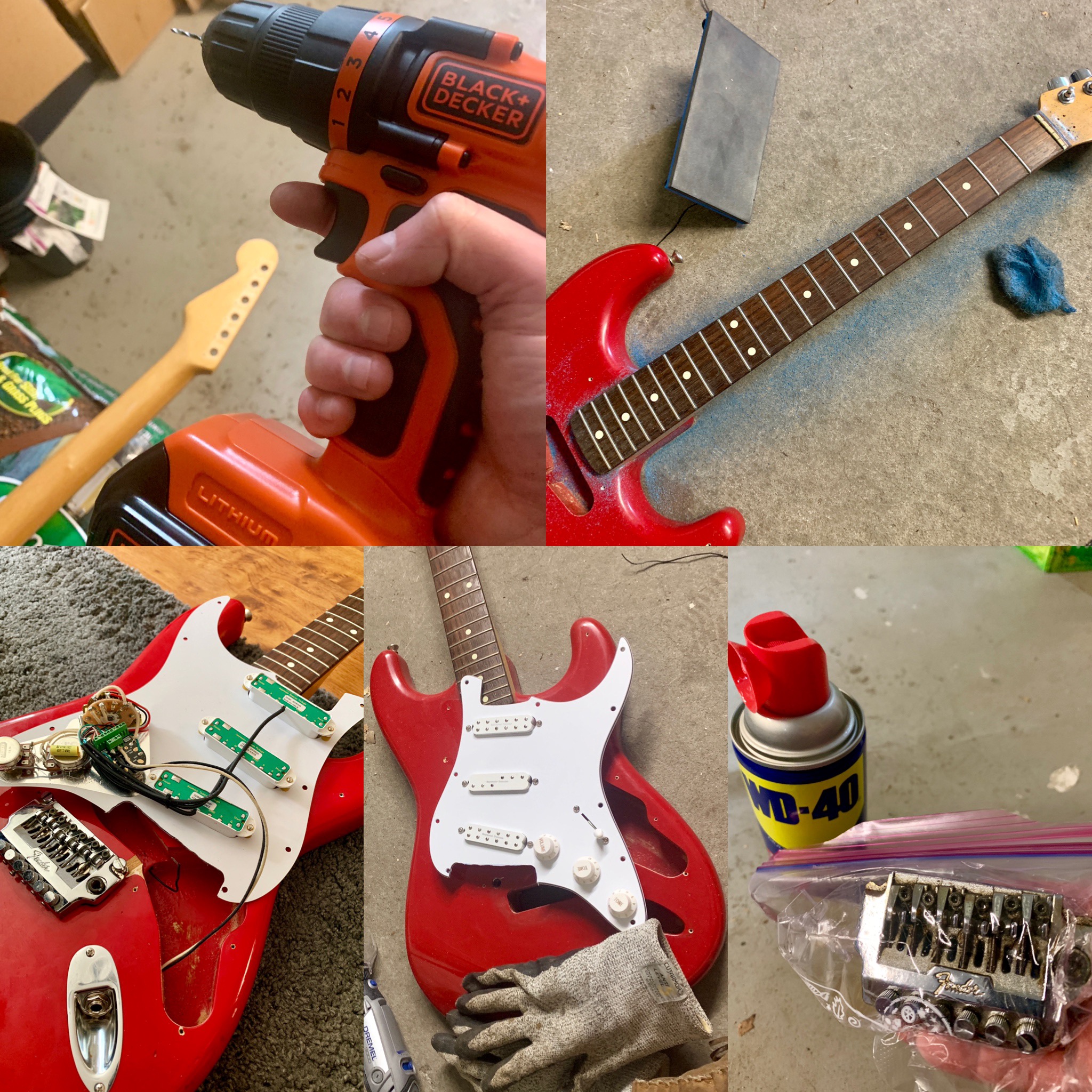 I needed to drill new holes in the headstock to install the new Fender tuning keys. After that, I used steel wool to smooth the fret board and a very fine grain sandpaper to blunt sharp frets. Third, I wired inn the electronics. Then, I gave the bridge components a thorough cleaning.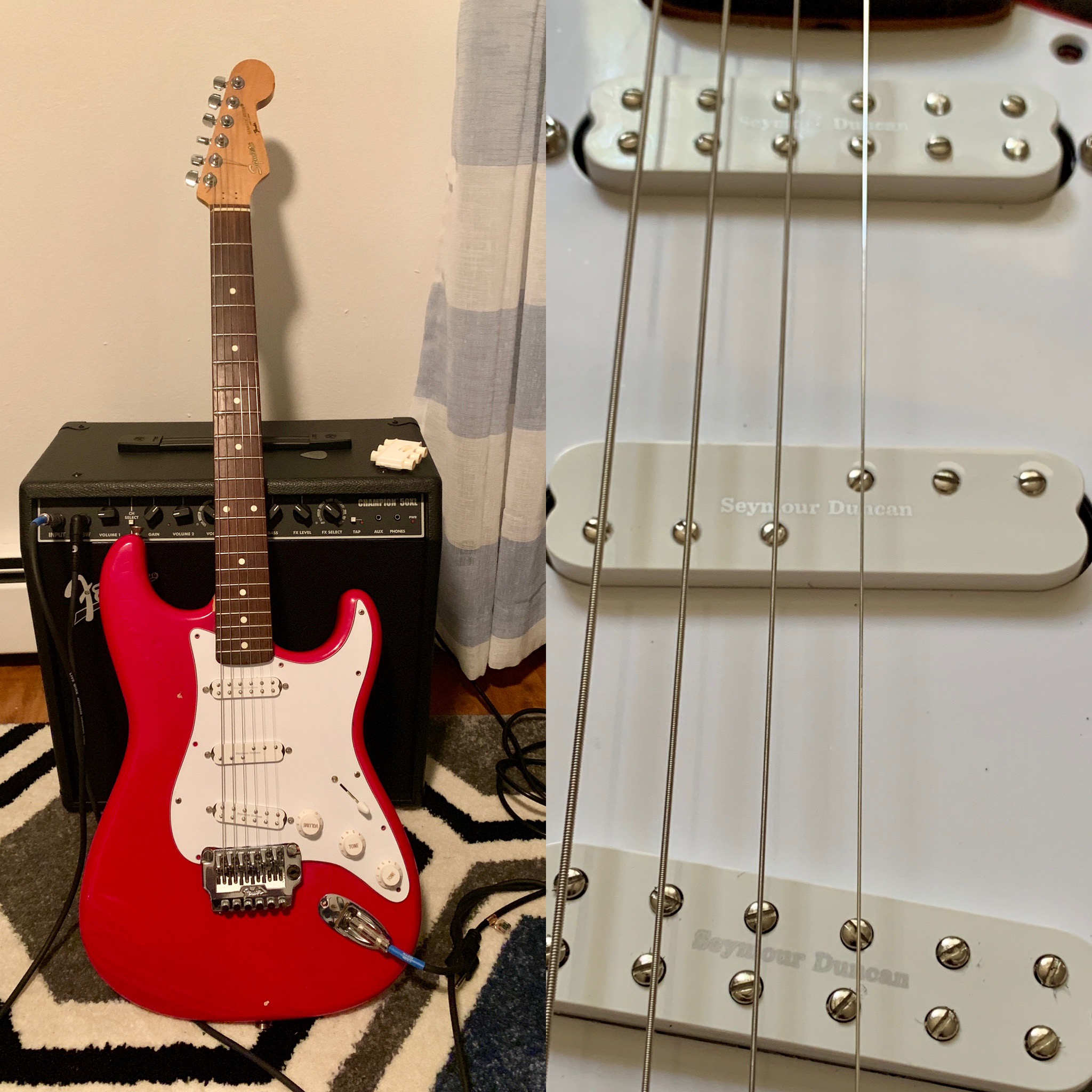 The last thing to do was bolt everything in and back together and string it up.
The pickups I went with are Seymour Duncan —
Neck: Little 59 Humbucker
Middle: split single coil Humkbucker
Bridge: JB Jr. Humbucker
Here's an unlisted YouTube video of how it sounds. In this video, I'm playing a summary of 46 & 2 by Tool.